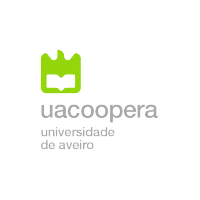 uacoopera
Technology Transfer Office
Universidade de Aveiro, Edifício do Departamento de Educação e Psicologia, Campus Universitário de Santiago, 3810-193 Aveiro, Portugal · Portugal | PROFESSIONAL
The University of Aveiro is a young and innovative university, which fosters entrepreneurship and technology and knowledge transfer, with expertise in a wide range of knowledge areas namely IT, Life Sciences (Biology, Chemistry, Biochemistry, Health, Environmental Sciences), Nanotechnology and Materials Science, Mechanics, Physics, Mathematics, Building, Design and Management. uacoopera is the Technology Transfer Office of University of Aveiro. This office engages in value adding activities such as start-up and spin-off creation, support to university-industry cooperation (sponsored research and consultancy services), IP protection and prosecution, licensing, marketing, among others. It covers four main interrelated functional areas – Intellectual Property Management, Licensing, Entrepreneurship, and Industry Liaison.
Research areas
Electronics, IT and Telecomms
Industrial manufacturing, Material and Transport Technologies
Industrial Technologies
Energy Technology
Physical Sciences and Exact Sciences
and 15 more
Organization Website

Organization Type

Technology Transfer Office

Founded

2006

Headquarters

Universidade de Aveiro,
Edifício do Departamento de Educação e Psicologia,
Campus Universitário de Santiago,
3810-193 Aveiro,
Portugal
Publications (55)
Start collaborating Now!
We are currently seeking best-in-class collaboration partners for the postings listed below. You can respond to current opportunities by browsing the listed entries. We do want to invite you to cooperate with us so please contact us through the available template and we will get in contact with you. Please provide as much detailed information as possible in order to facilitate the engagement process.
Contact Person